1st November 2022 12pm - 5pm
Celebrate the race that stops the nation with BORN by TAPAVINO's Cup Luncheon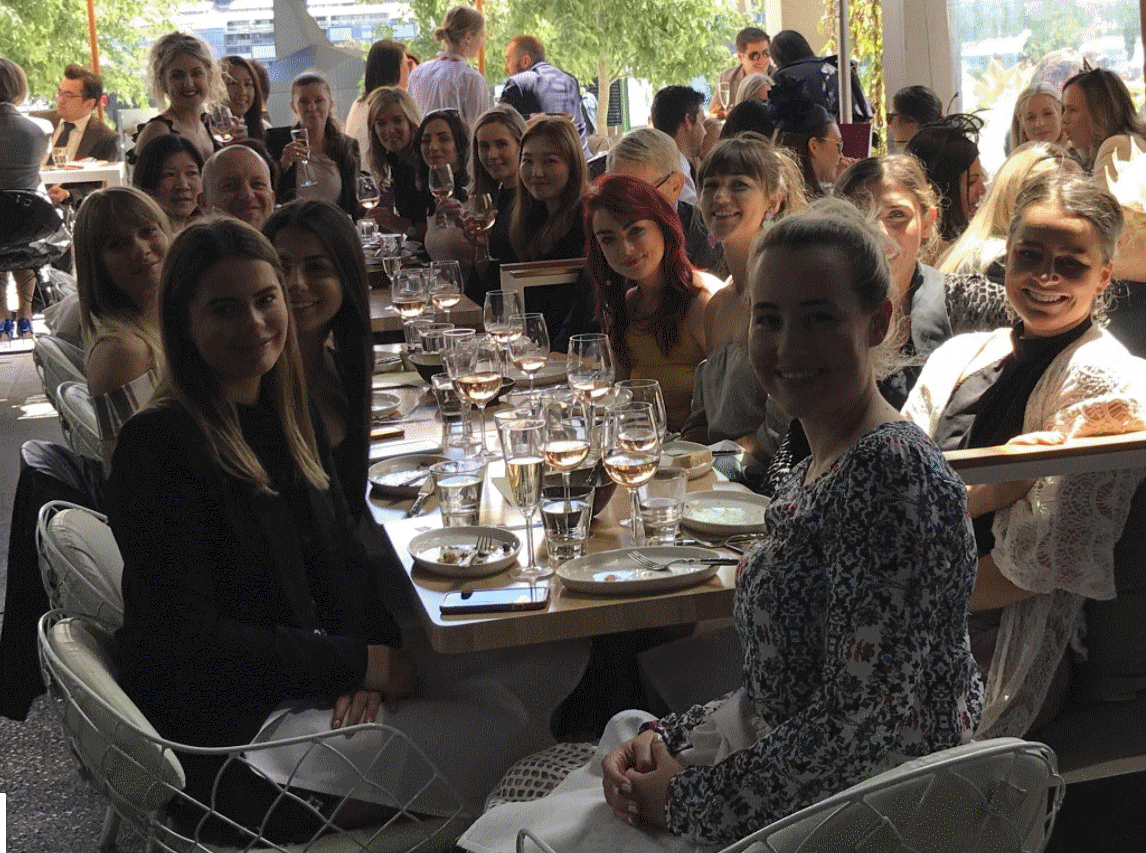 Large TV screens in High Definition
​
For all bookings please email
​
​
​
​
Terms & Conditions
For all bookings please email
​
All bookings via credit card authorisation only
​
Venue must be vacated by 5pm
​
Cancellations or reduction in numbers must be notified via
email by the close of business on Thursday 27th October 2022 otherwise charges apply. See Below
​
Groups of 8 or more a 10% service applies to the final bill.
​
All larger groups of 17 guests or more must pre-select beverages from our wine list before arriving. (information in the c/c form)
​
BOOKINGS CANCELLATION POLICIES FOR MELBOURNE CUP 2022.
​​​
1. 50% cancellation fee applied for a full cancellation after 5pm Thursday 28th October 2022. Fee is calculated from the number of set menu that was booked.
​
3. A Cancellation fee of 100% is applied, if more 2 or more guests are removed from the group booking less than 24 hours (after 12pm Monday 31st October 2022.
Fees are calculated from the number of people missing and the SET MENU price. The remainder of the group must remain on the SET MENU.
​​
1.5% card surcharge
​
​​
*Minimum spend will be notified at the time of booking or based on the number of guests and $135pp SET MENU
​
50% of the minimum spend per person will be deducted from C/C authorisation $135pp / .50% = $67.50
​
100% of the minimum spend per person will be deducted from C/C authorisation $135pp
​
​​​
SET MENU
(shared)
Sydney Rock Oysters, salmorejo 2pp
Eggplant tostada, goats curd, chives
Solchi Bosque, buratta, manuka honey
Grain sour dough, cultured butter
__
Kingfish cruda, smoked tomato salsa, macadamia
__
Charred chicken supreme, creamed spinach, paprika
Braised beef rib, baby carrot, mojo verde
Patatas Bravas, Sherry mayonesa
Cos ensalada, onion & Anchovy dressing
__
DESSERT
Dark chocolate fondant, "fresa" strawberry, vanilla
​
drinks packages
​
Tap Beer, House White, Red, Rose, Sparkling Wine & Soft Drinks
​
1.5 hours $39pp

2 Hours $49pp

3 Hours $69pp
​
Premium Drinks
1.5 hours $49pp

2 Hours $65pp

3 Hours $90pp
​
Starting time begins 10 minutes after the initial booking time for the entire group.

No ordering for people that haven't arrived as yet.

Next drink can only be ordered after the current drink has been finished or removed.

No double parking of drinks.

Management has the right to refuse alcohol if a patron/s become unruly.
BALCON by Tapavino strictly adheres to the Responsible Service of Alcohol
​